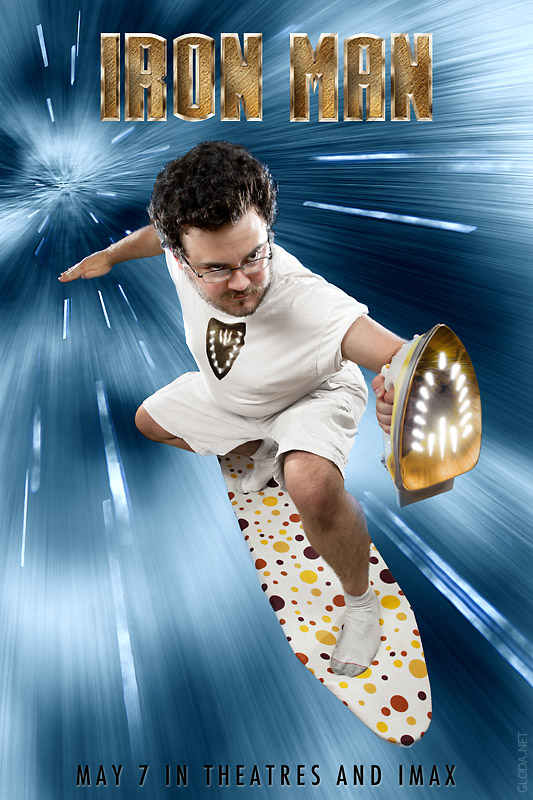 One of the recent challenges over on DPChallenge was 'Rejected Movie Posters'. I came up with this parody of the Iron Man movie. The slides below should give you an idea of the process from the first concept 'drawing' to the final image.
I took the picture in a living room. Not much space, otherwise the lights would have been further away. I used to flashes with barn doors for the rim light, and two lights with umbrellas as side lights. My Iron Man, Aaron, had to balance on the ironing board I borrowed from my flat and which was propped up on a couple of pillows.
The background I ended up using was made in Photoshop using the Clouds Pixelate/Mezzotint and Radial Blur/Zoom filters. The bigger streaks are from a separate image I made with some christmas lights – I zoomed in during the exposure to create straks. The font used for the title is CGF Arch Reactor with a starting sand/soil texture from CG Textures.

---
---
---
---
---
---